CURRICULUM VITAE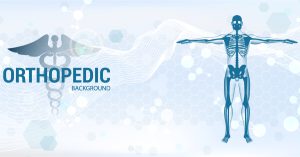 Laureato in Medicina e Chirurgia presso l'Università degli Studi di Milano con votazione 110/110 e lode. Specializzato in Ortopedia e Traumatologia presso l'Università degli Studi di Milano con votazione 70/70.
Academic visitor presso l'Hospital for Special Surgery di New York nel 2011. Fellowship in Adult Reconstruction Surgery di 1 anno presso University of Ottawa-The Ottawa Hospital (Canada) tra il 2013 e il 2014. Dopo 7 anni di dirigente medico a tempo indeterminato presso l'ASST Gaetano Pini/CTO a Milano, ho deciso di intraprendere una nuova avventura presso l'IRCCS Galeazzi-Sant'Ambrogio. Un ospedale nuovo e all'avanguardia per migliorare ulteriormente il decorso dei pazienti che si sottopongono ad interventi di protesi o artroscopia.
Durante la specialità ho avuto modo di approfondire soprattutto la chirurgia dell'anca, del ginocchio, la traumatologia, la chirurgia della spalla e delle infezioni poi andando a specializzarsi nella chirurgia protesica e artroscopica di anca e ginocchio.
Dopo la specialità grazie alla guida del Dott Beaulé e del Dott. Kim a Ottawa ho acquisito grande esperienza nella chirurgia protesica di anca e ginocchio (primi impianti e revisioni), artroscopica dell'anca e osteotomie di bacino e femorali. Mi interesso anche di traumatologia soprattutto dell'arto inferiore.
Ho eseguito più di 700 interventi da primo operatore. Pubblicato più di 30 articoli internazionali, nazionali e capitoli di libri. Presentato più di 60 relazioni a congressi nazionali e internazionali.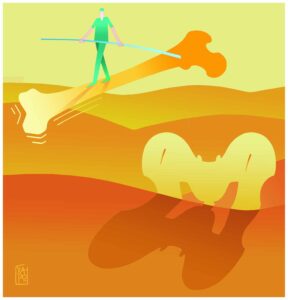 PEER REVIEWED ARTICLES
Natural history of lateral femoral cutaneous nerve neuropraxia after anterior approach total hip arthroplasty. Gala L, Kim PR, Beaulé PE. Hip Int


doi: 10.1177/1120700019827201.

Is there still a role for threaded acetabular cups? Gala L, Boisio F, Calanna F, Lonati F, Marelli BM.


Hip Int. 2018 Nov;28(2_suppl):15-20.

 doi: 10.1177/1120700018813210.

Does the femoral head/neck contour in the skeletally mature change over time? Gala L, V. Khanna, KW Rakhra, JJ Ryu, PE Beualé J Hip Preserv Surg. 2016 Aug 3; 3(4):333-337. doi: 10.1093/jhps/hnw022
Reconstruction of patellar tendon following implantation of proximal tibia megaprosthesis for the treatment of post-traumatic septic bone defect. Calori GM, Mazza EL, Vaienti L, Mazzola S, Colombo A, Gala L, Colombo M. INJURY. 2016 Dec;47 Suppl 6:S77-S82. doi: 10.1016/S0020-1383(16)30843-9.
Hip dysplasia in the young adult. Gala L, Clohisy J, Beaulé PE. J BONE JOINT SURG AM. 2016 Jan 6;98(1):63-73. doi: 10.2106/JBJS.O.00109
Do Patients With a Failed Metal-on-metal Hip Implant With a Pseudotumor Present Differences in Blood Lymphocyte Subpopulations? Catelas I, Lehoux EA, Hurda I, Baskey SJ, Gala L, Foster R, Kim PR, Beaulé PE. CLIN ORTHOP RELAT RES. 2015 Dec;473(12):3903-14. doi: 10.1007/s11999-015-4466-8. Epub 2015 Sep 1.
Case Report Primary Total Knee Arthroplasty Twenty Years after Distal Femoral Cement Augmentation of a Giant Cell Tumor. Zylberberg A, Bayley G, Gala L, Kim PR. CASE REP. ORTHOP. 2015:2015:283294 2015 Apr 7.
Surgical treatment of partial anterior cruciate ligament lesions: medium term results. Berruto M, Gala L, Ferrua P, Uboldi F, Ferrara F, Pasqualotto S, Marelli BM. 2015 Feb 13;2(4):175-80.
Trunnion corrosion as a cause of recurrent pseudotumor. HSS J. Zylberberg AD, Catelas I, Gala L, Kim PR. 2015 Feb;11(1):90-3.
Proximal femoral arthroplasty in patients undergoing revision hip arthroplasty. J ARTHROPLASTY. March GM, Dehghan N, Gala L, Spangehl MJ, Kim PR. 2014 Nov;29(11):2171-4.
A randomized double-blind clinical trial on the treatment of knee osteoarthritis: the efficacy of polynucleotides compared to standard hyaluronian viscosupplementation. THE KNEE. Giarratana LS, Marelli BM, Crapanzano C, De Martinis SE, Gala L, Ferraro M et al. 2014;21(3):661-8.
Medial patellofemoral ligament reconstruction with bioactive synthetic ligament is an option. A 3-year follow-up study. KNEE SURGERY, SPORTS TRAUMATOLOGY, ARTHROSCOPY : OFFICIAL JOURNAL OF THE ESSKA. Berruto M, Ferrua P, Uboldi F, Usellini E, Gala L, Tassi A et al. 2014.
Patellofemoral instability: classification and imaging. Berruto M, Ferrua P, Carimati G, Uboldi F, Gala L. JOINTS. 2013 Oct 24;1(2):7-14. eCollection 2013 Apr-Jun.
Is triaxial accelerometer reliable in the evaluation and grading of knee pivot-shift phenomenon? KNEE SURGERY, SPORTS TRAUMATOLOGY, ARTHROSCOPY : OFFICIAL JOURNAL OF THE ESSKA. Berruto M, Uboldi F, Gala L, Marelli B, Albisetti W. 2013;21(4):981-5.
Congenital absence of the cruciate ligaments. KNEE SURGERY, SPORTS TRAUMATOLOGY, ARTHROSCOPY : OFFICIAL JOURNAL OF THE ESSKA. Berruto M, Gala L, Usellini E, Duci D, Marelli B. 2012;20(8):1622-5.
Two-stage revision of septic knee prosthesis with articulating knee spacers yields better infection eradication rate than one-stage or two-stage revision with static spacers. KNEE SURGERY, SPORTS TRAUMATOLOGY, ARTHROSCOPY : OFFICIAL JOURNAL OF THE ESSKA. Romano CL, Gala L, Logoluso N, Romano D, Drago L. 2012;20(12):2445-53.
Application of rhBMP-7 and platelet-rich plasma in the treatment of long bone non-unions: a prospective randomised clinical study on 120 patients. Calori GM, Tagliabue L, Gala L, d'Imporzano M, Peretti G, Albisetti W. 2008;39(12):1391-402.
NON PEER REVIEWED ARTICLES
Fratture periprotesiche. Tradati D, Fogliata V, Querenghi AM, Gala L, Marelli BM. LO SCALPELLO December 2015, Volume 29, Issue 3, pp 231-236 (Periprosthetic Fractures)
Prima lussazione di rotula: epidemiologia e inquadramento clinico. JOURNAL OF SPORTS TRAUMATOLOGY. Berruto M, Vergottini G, Uboldi F, Gala L. 28. No. 2-3 pag. 36-41 2011 (First patellar dislocation: epidemiology and clinical picture)
Il trattamento delle lesioni parziali di LCA. TECNICHE ORTOPEDICHE IN ORTOPEDIA E TRAUMATOLOGIA. Berruto M, Gala L, Marelli B Vol. 3 pag 22-24. 2011 (Treatment of ACL partial tears)
Il trattamento conservativo delle fratture dell'epifisi prossimale dell'omero: indicazioni e limiti. LO SCALPELLO. Gambrioli PL, Riboldi S, Gala L. 23: 8-11 2009 (The conservative treatment of fractures of the proximal humeral diaphisis: indications and limits)
La riabilitazione della tibiotarsica nei tersicorei. ARCHIVIO DI ORTOPEDIA E REUMATOLOGIA. De Bartolomeo O, Gala L, Siligardi M, Parrini M, Albisetti W Vol.118. n. 3: 14-15 2007 (Rehabilitation of the ankle in professional dancers)
TEXTBOOKS CHAPTERS
Surgical Technique: Open Acetabular Rim Trimming, Labral Refixation, and Open Femoral Osteochondroplasty. HIP ARTHROSCOPY AND HIP JOINT PRESERVATION SURGERY. Springer Science+Business Media New York. Gala L, Beaulé P. 2014.
Capitolo Classificazione. CARTILAGINE ISTRUZIONI PER L'USO. CIC Edizioni Internazionali. Berruto M, Condello V, Gala L, Marelli B. 2012 (Classification of cartilage lesions)
Capitolo Lesioni parziali. TECNICHE CHIRURGICHE IN ORTOPEDIA E TRAUMATOLOGIA, CIC Edizioni Internazionali. Berruto M, Gala L, Marelli B. 2012 (Partial ACL lesions)
Classificazione e indicazioni nella patologia cartilaginea del ginocchio. ARTROSCOPIA BASE E AVANZATA. SIGASCOT. Berruto M, Gala L, Vergottini G, Uboldi F, AlbisettiW. 2011 (Classification and indications in knee cartilage pathology)
ABSTRACTS AND SCIENTIFIC CONTRIBUITION INTERNATIONAL AND NATIONAL
Gala Case Presentation OTODI National Meeting, Verona 2018
Trauma Meeting scientific secretariat, Riccione 2018
Gala, V. Khanna, KW Rakhra, JJ Ryu, PE Beualé (2017) Does the Femoral Head/Neck Contour in the Skeletally Mature Change over Time? COA poster Ottawa, June 15th-18th 2017
Gala, B. Marelli (2015) Does the Femoral Head/Neck Contour in the Skeletally Mature Change over Time? Societá Italiana dell'anca. Milano 26-27 novembre.
Gala, F.M. Uboldi, V. Fogliata, N. Marelli, B.M. Marelli (2014) Revisioni acetabolari con cotile sph anatomic: risultati a lungo termine. SIOT congresso nazionale. Roma 22-26 novembre. (Acetabular revisions with the SPH Anatomic cup: long term results)
Gala, A. Memeo (2014) Arthrorisis with flat foot implant (FFI): 7 year of treatment. XXVI SICOT Triennial World Congress. Rio De Janeiro 18-21 November.
Paul Beaulé, MD, Ottawa, ON; Paul Kim, MD, Ottawa, ON; Luca Gala, MD, Ottawa, ON (2014) Natural History of Lateral Femoral Cutaneous Nerve (LFCN) Neuropraxia after Anterior Approach Total Hip Arthroplasty: A 5 Year Follow-Up. AOA/COA combined meeting. Montreal 18-21 June.
Gala (2013) Growth factors in hip prosthesis revision: a literature review. ESTROT 1st European congress. 14-16 January.
Gala (2013) Scientific secretariat. ESTROT 1st European congress. 14-16 January 2013
Gala, F. Uboldi, G. Vergottini, C. Mazzola, M. Berruto. (2012) Ricostruzioni lesioni parziali LCA vs. ricostruzioni lesion totali. Risultati a confronto. 97° Congresso Nazionale SIOT 10-14 November. (Partial ACL reconstruction vs. total reconstruction)
Vergottini, F. Uboldi, E. Usellini, L. Gala, M. Berruto. (2012) Ricostruzione MPFL nelle instabilità obiettive di rotula. Confronto dei risultati fra utilizzo di tendine autologo o biosintetico mediante tecnica chirurgica originale. 97° Congresso Nazionale SIOT 10-14 November. (MPFL reconstruction in objective patellar instability. Results with autologous tendon or biosytnetic. Original technique)
Gala, M. Franceschini, A. Meersseman, N. Marelli, G. Mineo, B. Marelli. Stato dell'arte nell'identificazione delle possibili cause di dolore inguinale in postumi di protesi d'anca. 97° Congresso Nazionale SIOT 10-14 November. (Identification of the possible causes of groin pain after total hip replacement: state of the art)
Gala, B. Marelli, S.E. De Martinis, L.S. Giarratana, M. Ferraro, C. Crapanzano, W. Albisetti. (2012) The use of Condrojoint in knee osteoarthritis: our experience and clinical trial at our Institute. DKOU Berlin 22-26 October.
Gala, F. Uboldi, G. Vergottini, C. Mazzola, M. Berruto. (2012) Ricostruzioni lesioni parziali LCA vs. ricostruzioni lesion totali. Risultati a confront. SIGASCOT 2012 4° Congresso nazionale. Napoli 10-12 October. (Partial ACL reconstruction vs. total reconstruction)
Marelli, R. Leo, L. Gala, N. Marelli, L. Mosca, M. Pivetta. (2012) Le fratture della glenoide: trattamento chirurgico vs. conservative. S.P.L.L.O.T. Congresso 2012, Genova 27-29 September. (Glenoid fractures: conservative vs. surgical treatment)
M. Marelli, L. Gala, N. Marelli, L. Mosca, M. Pivetta (2012) Identification of the possible causes of groin pain after total hip replacement: state of the art. European Hip Society – 10th Congress, Milan 20-22 September.
Gala L, Uboldi F, Vergottini G, Albisetti W, Zaffagnini S, Berruto M (2012) Non‐Invasive Assessment of Pivot‐Shift Test in ACL Injury with Triaxial Accelerometer Kira. Football Medicine Strategies For Knee Injuries, London 21-22 April.
Marelli B, Gala L, Mosca L, Marelli N, Giarratana L, Pivetta M (2012) Le revisioni parziali di anca in postumi di frattura periprotesica. XVI CONGRESSO NAZIONALE CIO – Sesto Pusteria (BZ), 19-21 March. (Partial hip revision after periprosthetic fractures)
Gala L, Bottiglia PF, Berruto M, Carimati G, Marelli B, Verdoia C (2011) L'utilizzo dell'allograft nella chirurgia ricostruttiva del ginocchio. XX Congresso Nazionale SIA 9-12 November. (The use of allografts in reconstructive surgery of the knee)
Gala L, Berruto M, Vergottini G, Usellini E, Uboldi F, Marelli B (2011) Impianto di scaffold osteocondrale biomimetico Maioregen nella patologia cartilaginea di ginocchio: risultati a breve distanza. XX Congresso Nazionale SIA 9-12 November. (Implant of the biomimetic osteochondral scaffold Maioregen in the chondral lesions of the knee: short term results)
Gala L, Usellini E, Uboldi F, Vergottini G, Marelli B, Berruto M, Albisetti W. (2011) Ricostruzione di un singolo fascio nelle lesioni parziali del LCA. XX Congresso Nazionale SIA 9-12 November. (Single bundle reconstruction in partial lesions of the ACL)
Gala L (2011) Scientific Secretary. Attualità e prospettive nella ricostruzione anatomica dell'anca e del ginocchio. Milano10-12 September. (Actuality and perspective in the anatomical reconstruction of hip and knee)
Gala L, Logoluso N, Meani E, Romanò CL (2011). Chirurgia mini-invasiva e infezione: vantaggio o rischio? 42° congesso nazionale OTODI. 19-21 May Milano. (Mini-invasive surgery and infection: advantage or risk?)
Marelli BM, Gala L, Ferraro M, Riboldi S (2010). L'utilizzo del buffer cotiloideo nelle fratture del collo femore. 95° congesso nazionale SIOT. 20-24 November Roma. (The use of acetabular Buffer in femoral neck fractures)
Gala L, Berruto M, Marelli BM (2010). L'utilizzo degli allograft nella chirurgia ricostruttiva del ginocchio: risultati preliminary. 107° congresso SPLLOT, 16-18 September, Varese (The use of allografts in reconstructive surgery of the knee: preliminary results)
Gala L, Ferraro M, Riboldi S, Marelli BM (2010). Il buffer cotiliodeo nella chirurgia a conservazione tissutale dell'anca. Congresso internazionale La ricostruzione dell'anca. 21-23 October, Genova (The acetabular Buffer in the tissue sparing surgery of the hip)
Marelli BM, Gala L, Ferraro M, Riboldi S, Albisetti W (2009). L'instabilità dell'anca: il problema. 106° congresso SPLLOT, 18-19 September, Bergamo (Hip instability: the problem)
ABSTRACTS AND SCIENTIFIC CONTRIBUITION REGIONAL
Gala L, Berruto M (2010). Agenesia dei legamenti crociati in ragazza di 15 anni. La sala operatoria e l'artroscopia di ginocchio. 27 November Mantova. (Cruciate ligaments agenesia in 15 years-old girl)
Gala L. (2010) Scientific Secretary. Biotecnologie applicate alla chirurgia articolare del ginocchio. 12 November, Milano (Biotechnologies applied to articular surgery of the knee)
Marelli BM, Gala L, De Martinis S, Riboldi S, Berruto M (2010). Il ruolo dell'artroscopia nella patologia degenerative del ginocchio over 50. 8° corso di ortopedia, traumatologia e medicina legale, 5-6 November, Salsomaggiore (The role of arthroscopy in the degenerative pathology of the knee in over 50 yers patients)
Marelli BM, Gala L, Pivetta M. (2010). Revisione parziale. 1° corso di aggiornamento in chirurgia dell'anca, 25 September, (Partial revisions of hips replacements)
Gala L, Albisetti W, De Bartolomeo O (2009). La riabilitazione termale. 27 June, 2009, Acqui Terme (Thermal rehabilitation)
De Bartolomeo O, Piras MAV, Bruno V, Gala L, Albisetti W. (2007). L'allungamento degli arti nelle ectromelie. XII giornate ortopedico-reumatologiche dell'Istituto Ortopedico Gaetano Pini. 14-15 September, Milano (Limb lengthening in ectromelia)